Client | A European FinTech working on behalf of an extremely well-known NGO.
TASK | 

Satellite

 Monitoring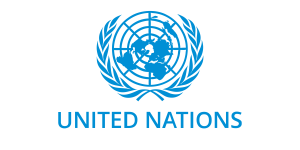 Challenge
Large NGO's spend tens of billions of dollars a year on developing infrastructure and essential services in Africa. As the continent is massive, dangerous, and generally difficult to monitor, it is difficult to establish the effectiveness of NGO spend in helping develop this infrastructure.
To help ameliorate this issue the client
company, a FinTech based in Europe, sought to develop a scalable solution that could provide the consistent monitoring required for this NGO.
Solution
Working on behalf of the client, we
constructed a hybrid AI-Satellite based
approach. We began by developing a system that streamed worldwide satellite coverage.
The satellite data was then processed, with clouds and atmospheric disturbances being removed, before the data was then sent to the AI.
The AI we produced developed an understanding of what buildings and roads looked like from thousands of labled examples, and then applied that knowledge to the satellite images, identifying all the buildings and roads over the entire continent. It then used ne w satellite images to see how development changed on a month by month basis.
Results
Client was left with a fully functional system that could fulfil all the requirements of the NGO mandate, as well as additional features such as the ability to detect water, electrical coverage, and vegetation.
Client continued our contract for further work in processing unique data-sets for a series of hedge funds.